CLICK ON TFCU BANNER
Call: Kenneth (405)268-9490 For instruction for filling out form.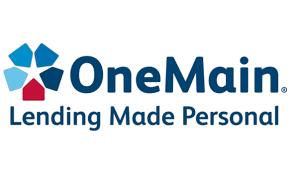 Lower Credit scores click One Main Financial banner above.
Bad Boy Mowers has partnered with Sheffield Financial to provide fixed, straight, installment loans for purchases of Bad Boy Mowers.
ANNUAL PERCENTAGE RATE subject to increase after promotional period.
Note: The following financing programs are offered by Sheffield Financial, a Division of Branch Banking and Trust Company. Member FDIC. Subject to credit approval. Approval, and any rates and terms provided, are based on credit worthiness. Other financing offers are available. See your local dealer for details. Financing promotions void where prohibited. Offer subject to change without notice. Offer effective on eligible and qualified Bad Boy Mowers purchased from a participating Bad Boy Mower dealer between 2/1/2019 and 4/30/2019. ["E" means estimate.]
Interest Begins Immediately unless noted otherwise. First Payment Due 35 Days From Date Of Closing unless noted otherwise
Apply online at www.sheffieldfinancial.com. No dealer recourse or reserve. Same day funding available. Direct deposit abailable. All loans subject to credit approval. Other features available. Subject to change without notice. $50,000 maximum amount financed. UCC filing fee may be charged. Sheffield Financial is a division of BB&T Financial, FSB, a subsidiary of BB&T Corporation. Member FDIC.
Mow Now, Pay Later - Special Offer
Zero Interest Until 9/1/19, Deferred Payments Until 10/1/19
1.99% For 24 Months [1.68% APR*] -or- Low Cash Price
Apply Online At Sheffield Financial